Point of Service Solution - Voltrun CSMS
Voltrun CSMS (Charging Station Management System)
Voltrun CSMS is an online platform for managing Voltrun Charging Units installed at service locations.
Whether it's only a single charging unit or thousands of units, the platform includes all the management functions needed by station owners to easily manage their charging units and customers from a single platform.
Thanks to the remote and central management features of this platform, tariffs of the charging units can be determined; consumption and collected fees can be displayed; units can be switched on/off, error situations can be checked instantly and software updates can be performed when necessary.
The entire system from end to end is managed through Voltun Charging Network and is offered as a cloud service.
Remote Access
Stations can be remotely monitored and controlled for proper operation.
Mobile Application
Users or operators can monitor the process through Voltrun Portal or mobile phone applications while charging.
Web Portal
Information such as charging history, invoicing and more can be accessed; and reservations, charge timer settings and much more can be done through the Voltrun web portal.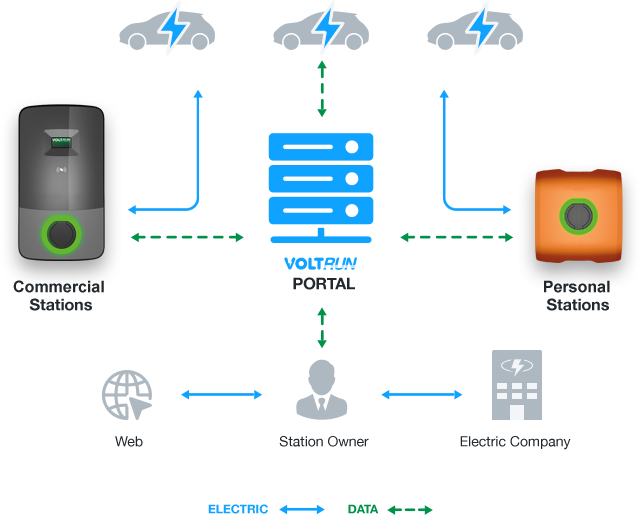 Over-The-Air Updates
Due to the developing technology and changing standards, the stations' firmware needs to be updated regularly. Automatic OTA updates are made at all Voltrun stations that are connected to the internet.
Remote Assistance
Users can be assisted remotely when they encounter a problem (lost member card for example).
Campaigns & Benefits
Members can benefit from campaigns at certain stations.
Charging Station Management
The CSMS allows operators to control and monitor their charging network. Easy-to-read dashboards provide a wide range of information about the status of each charging point. In the event of a malfunction, a warning message is sent to the operator immediately.
Real-time data helps you determine where maintenance work will be soon, so you can ensure the availability of charging stations. All station data is securely kept in a cloud-based infrastructure.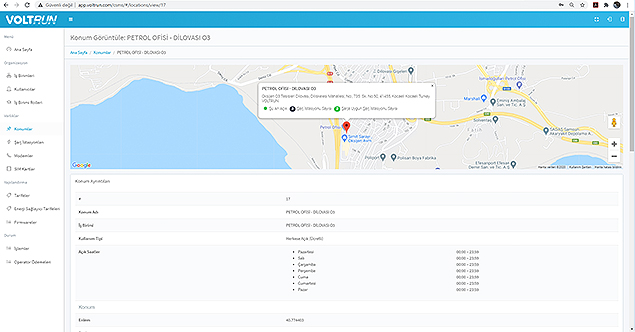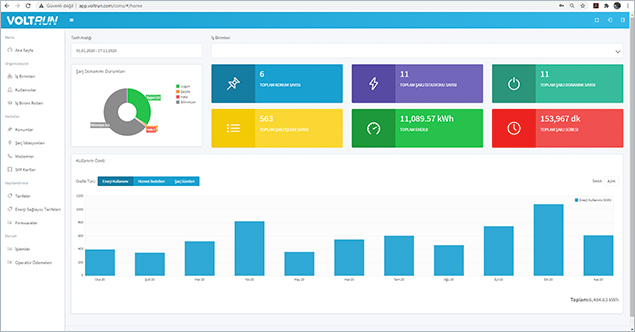 Consumption and Cost Management
Every charging process is documented at cloud-based data centers. The recorded data includes all the charging session details including but not limited to start/stop times, duration, energy consumption, meter values, etc. Separate prices can be assigned to duration and energy consumption. This way users can have the correct information regarding the cost of their charging. In conjunction with authorization systems and user management, operators can directly assign each charging operation to a specific user and issue an invoice accordingly.